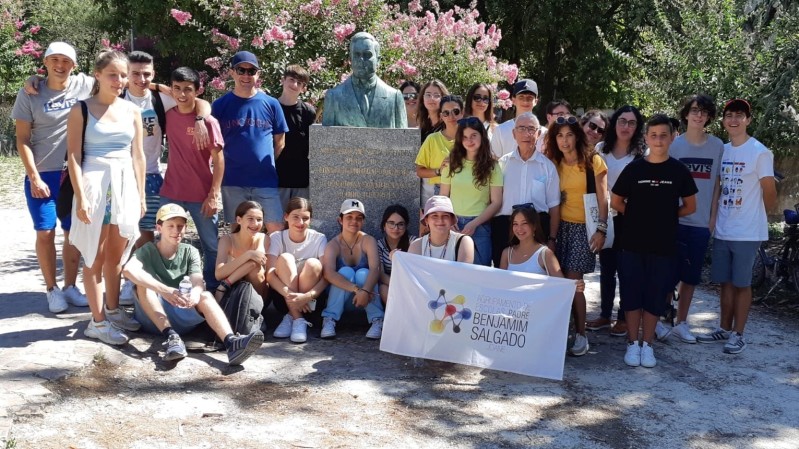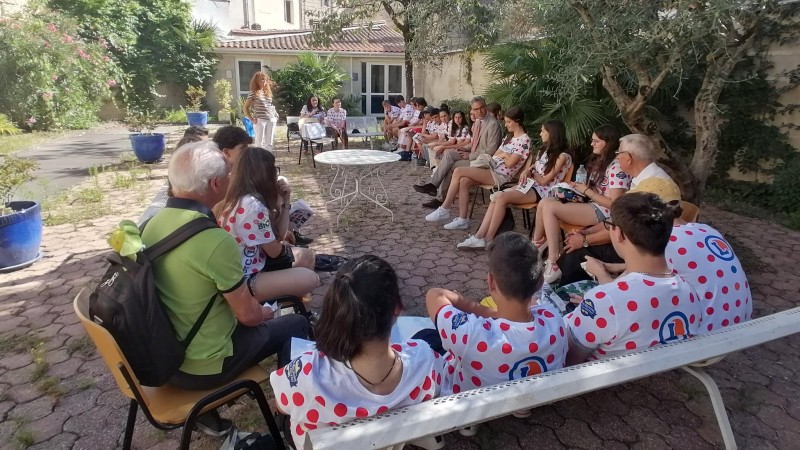 Education
Winning pupils of the amateur theatre festival dedicated to Moliére visited Bordeaux
15-07-2022
The winning pupils of the Amateur Theatre Festival dedicated to the 400th anniversary of the birth of Molière travelled to Bordeaux, in France, from 10 to 14 July, as part of the prize they won with the play "Le Bourgeois Gentilhomme", last May, within the cultural initiative that took place in the Narciso Ferreira Theatre, in Riba de Ave.

In Bordeaux, the 9th grade class A of the Padre Benjamim Salgado Group of Schools was received by the Consul General of Portugal, Mário Gomes, and enjoyed a didactic moment played by Manuel Dias, member of the French National Committee Aristides Sousa Mendes, the latter integrated in the educational and cultural program "From Famalicão to the World".

On this trip, about 23 students of 13 and 14 years of age came into close contact with the legacy left by Consul Aristides Sousa Mendes and visited the main monuments and squares of the city centre of Bordeaux following the UNESCO route, the Cathedral of Saint Andrew, the famous Stock Exchange Square with its mirror of water, as well as the Aquitaine Museum and the Grand Théâtre/Opéra of Bordeaux.

It is worth reminding that the amateur theatre festival won by this class resulted from the Commemorations of the 400th Anniversary of Molière's Birth, an initiative that Vila Nova de Famalicão hosted and that counted with the support of the Embassy of France/French Institute of Portugal, Alliance Française Guimarães-Braga, E.Leclerc's distribution network and Culturissimo Festival.

3338 readings