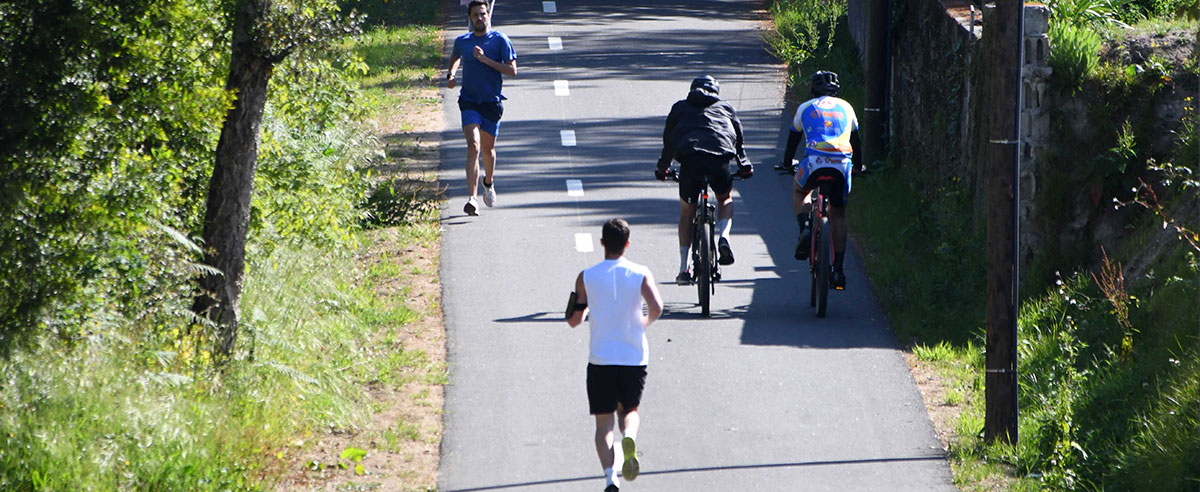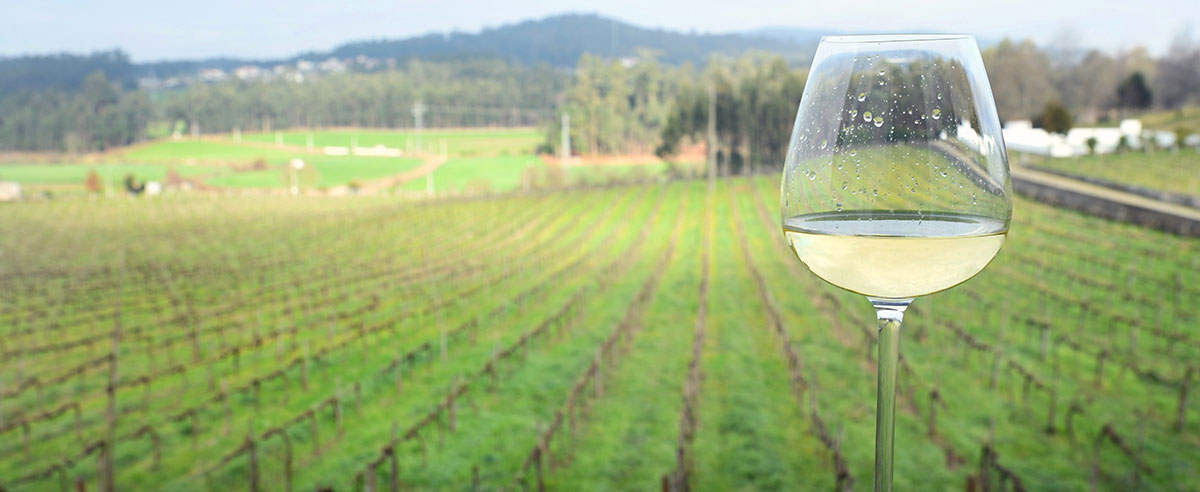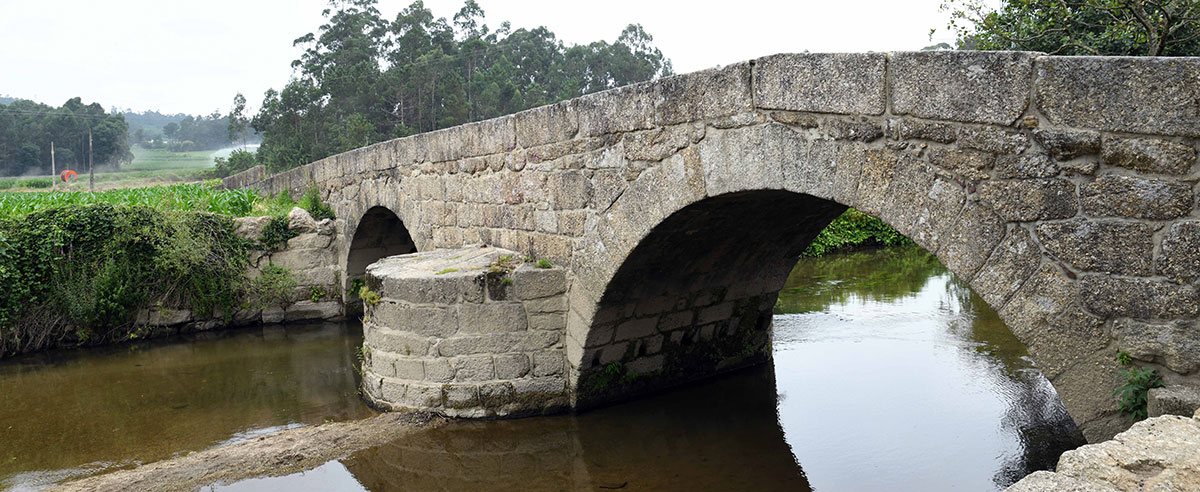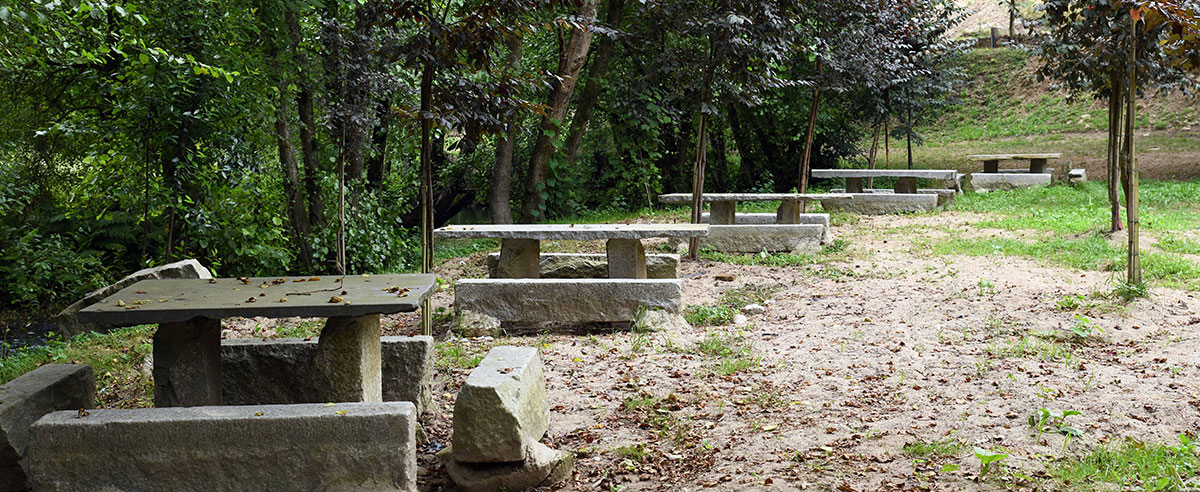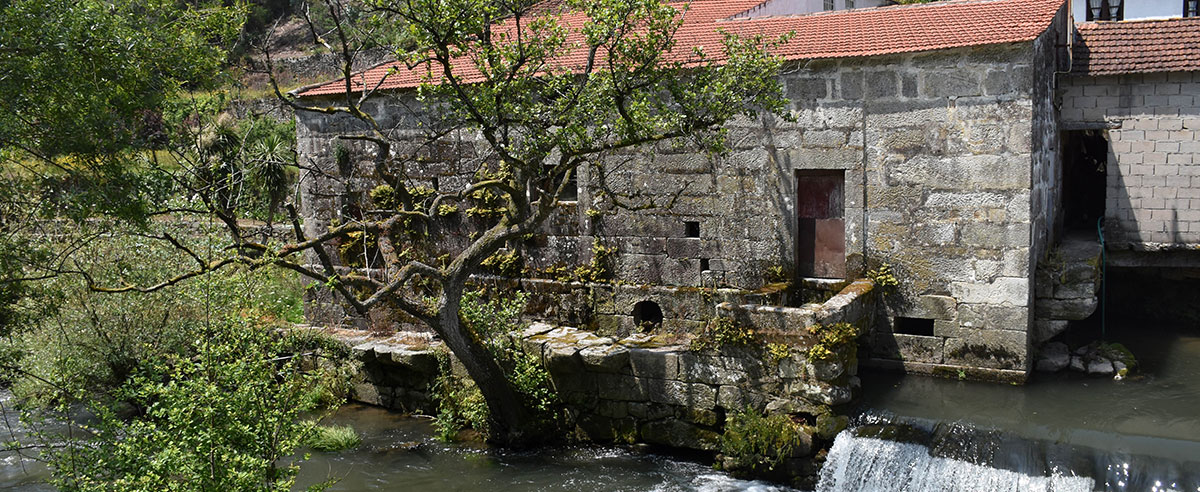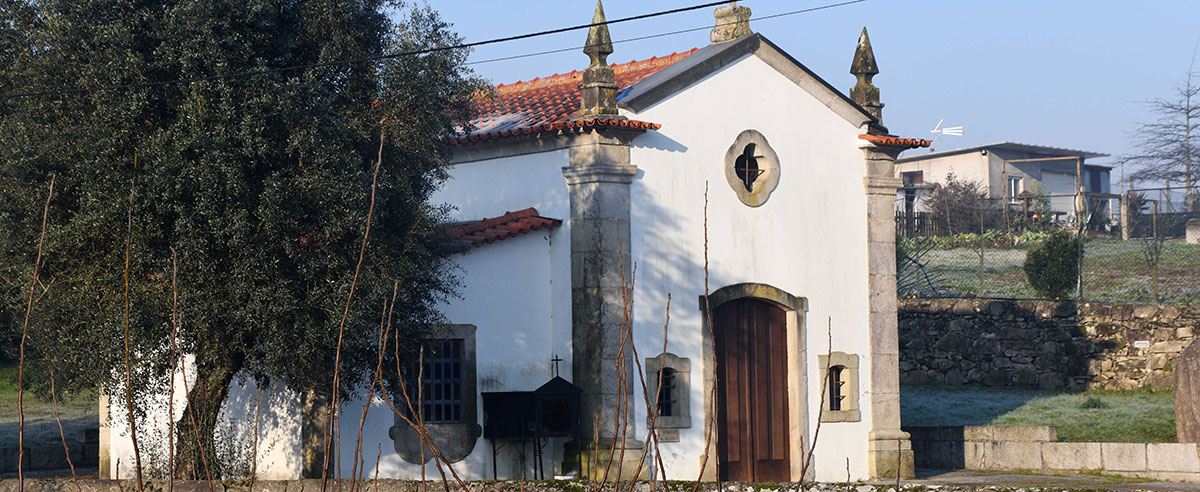 Cycle-pedestrian path.

Pedal, walk, enjoy!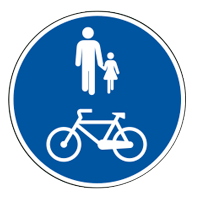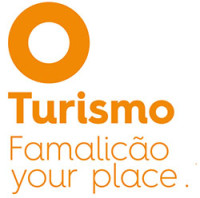 I
magine yourself travelling through the green landscape of the Minho coast, alternating between fields of crops, forests and the riverbank of the River Este. Those who had the pleasure of travelling by train on the old Famalicão-Póvoa railway line, which was closed in 1995, will have a vivid recollection of the colourful cereals, the croaking of the frogs, the mooing of the cows, the neighing of the horses, and the swell of the trees in the wind, which usually increases as the seaside resort of Póvoa de Varzim approaches. These are pleasures for the senses that are back and can be enjoyed like never before. The old railway canal has been transformed into a cycle-pedestrian path that is a delight for the senses. To walk or cycle along it is to embark on a journey of guaranteed enjoyment.

In the continuation of the Cycle-pedestrian Path, a network of urban pedestrian and cycling invites you to travel and meet the city, passing through the park 1º de Maio, the City Council, the Bernardino Machado Museum, Dª Maria Square and the Portuguese Centre of Surrealism, and conclude in the Devesa Park, with about 27 hectares of green to enjoy, crossed by the river Pelhe, the Praça - Municipal Market, restaurants and terraces complement the pulse of this city heart of an industrial county.

Find out where to eat and where to sleep during your visit to Famalicão.

Visit the website of Tourism and get to know our suggestions for visits.
.


www.famalicao.pt/visitors





Devesa Park


www.parquedadevesa.com
Rua Fernando Mesquita, 2453
4760-034 Antas
Contacts
(+351) 252 374 184
parquedadevesa@famalicao.pt

PRAÇA


Municipal Market


www.pracafamalicao.pt


Timetable




Monday to Friday:

7 a.m. to 10:30 p.m.


Saturday

: 7 a.m. to 7 p.m.
Avenida Marechal Humberto Delgado, 135
4760-012 Vila Nova de Famalicão
Contacts
(+351) 252 789 762
geral@pracafamalicao.pt



Adega Casa da Torre


adegacasadatorre.com


Visit (includes tasting of 2 wines)

: 15€


Timetable


Monday to Saturday: 8 a.m. to 5 p.m.
Rua Dr. Carlos Araújo Chaves, 50
4760-551 Louro
Contactos
(+351) 934 030 209
geral@adegacasadatorre.com



Vinhos Castro


www.vinhoscastro.com


Visit (includes tasting of 2 wines)

: 12€
Rua do Bispo D. Luís de Almeida, 245
4760-426 Cavalões
Contacts
(+351) 252 378 794 | (+351) 962 055 201
geral@vinhoscastro.com

Centro Equestre
Casa do Outeirinho
www.facebook.com/CentroEquestreOuteirinho
Rua do Outeirinho, 50
4760-560 Louro


Timetable


Montay to Friday: 9 a.m. to 6 p.m.
Saturday: 9 a.m. to 12 p.m.
Contacts
(+351) 916 865 208
chouteirinho@gmail.com
Documentos

Documentos disponíveis para download em formato PDF.
Data
Documentos
Tamanho
Download
17/05/2021
Desdobrável

3.09 Mb
Download

PDF