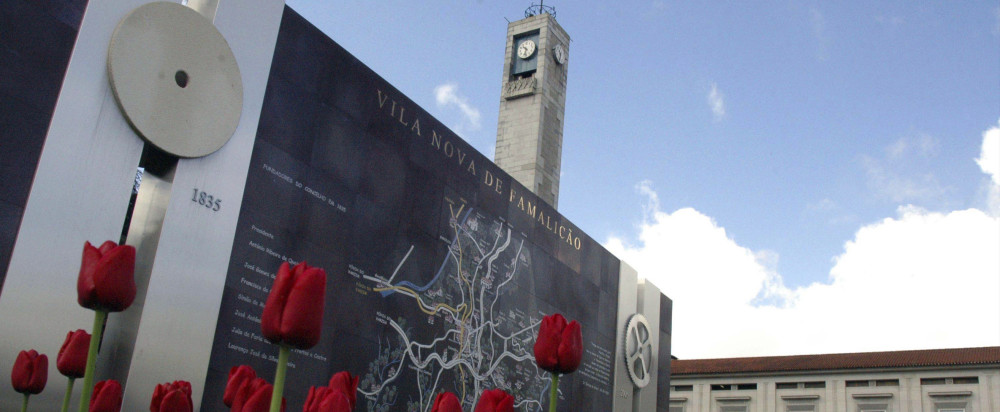 Located right in the heart of Minho, Vila Nova de Famalicão benefits from the beauty of a green landscape, marked by hills and valleys. Created in 1205 with the charter granted by King D. Sancho I, Famalicão is currently an important cultural, industrial, commercial and farming hub.
It is one of the most enterprising city councils in the country. Its dynamic youth, the efficiency and diversity of its workforce, the quality of life and sustained growth make Famalicão a council with a future.

With nationally and internationally renowned companies in the textile, footwear, food, public works and tyre production sectors, Famalicão is undoubtedly a branded city!
Land of culture and knowledge, it is home to the famous novelist Camilo Castelo Branco. But Famalicão is also a city of the present and, above all, of the future that stands out owing to its dynamic cultural policy, especially through the contemporary programming at the local Arts Centre, Casa das Artes.

A great place to live and invest, Famalicão´s "must-see" is the Devesa Green Park, considered as the "lung" of the Northern region. It hosts a now unpolluted river, that passes through the 23 hectares (56.8 acres) of green space, a lake and various cultural facilities.
Its traditions gave an edge to the city's identity,making Famalicão a genuine and attractive city, with its gastronomy ( its Minho-style "rojões"(pork meat and guts), "arroz de pica no chão (rice cooked in free-range chicken blood) and roast goat), handicraft (in particular basketry, pottery and carving) and the historical heritage representing the main tourist attractions. All these cultural assets are reflected in the numerous museums and cultural facilities that spread throughout the city.
For all these and other reasons, Famalicão is undoubtedly a "must" for visiting, investing or living!