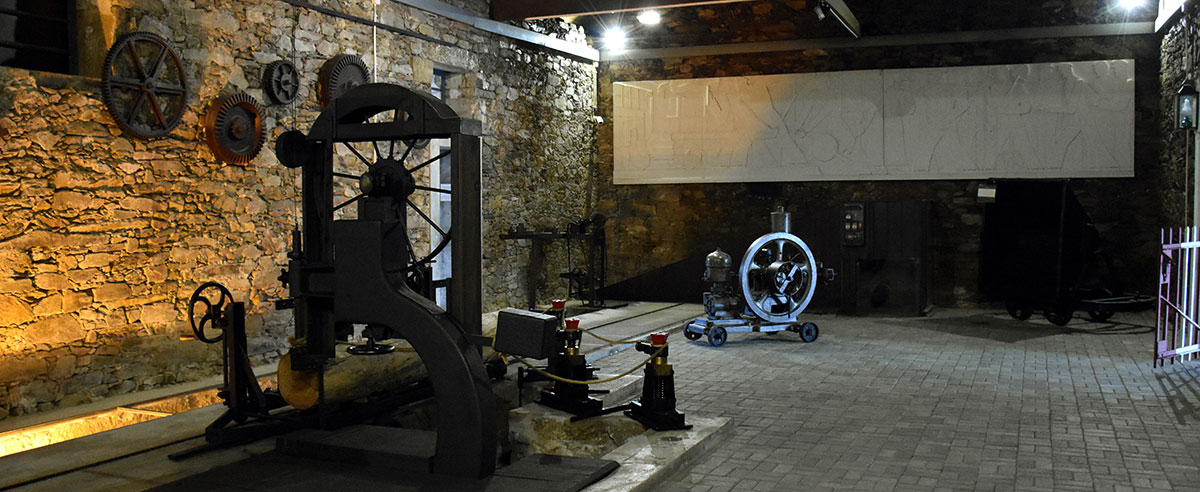 National Railway Museum – Lousado Centre
Largo da Estação
4760-623 Lousado – VNF

P: 00351 252 153 646
museuferroviario@famalicao.pt

Opening Hours:

Tuesday - Friday:
10:00 am – 5:30 pm

Weekends and holidays:
2:30 pm – 5:30 pm

Closed on Mondays, Easter and Christmas,

Free Admissionon
Lousado Centre is one of the poles of the National Railway Museum dedicated to the dissemination and preservation of Portuguese railway history. An alternative project to the former Museological Section opened to the public in 1979, by Armando Ginestal Machado.

Lousado Centre is installed in the former workshops of the Companhia de Caminhos de Ferro de Guimarães. In 1927 it merged with the Companhia de Caminhos de Ferro do Porto à Povoa and Famalicão giving rise to the Companhia dos Caminhos de Ferro do Norte de Portugal which, in 1947, it is managed by the current Companhia dos Caminhos de Ferro Portugueses (CP). Among the various spaces, the facilities refer us to the industrialization process in Portugal such as sawmill carpentry and section of lathes with machinery installed in the 19th century.

Considered one of the most relevant Centre in the Portuguese railway context, the permanent exhibition is made, chronologically from 1875 to 1965, showing its various typologies used over the years. In Thus, we find passenger material from 1874 to 1906; goods from 1888 to 1928; the 1931 luxury train, among others. The exposed collection comes from eight companies, three from the narrow track system around Porto, acquired in six countries, from thirteen builders.

National Railway Museum – Lousado Centre integrates the route "Famalicão Industrial Tourism".

Learn more about

National Railway Museum


Visit the website