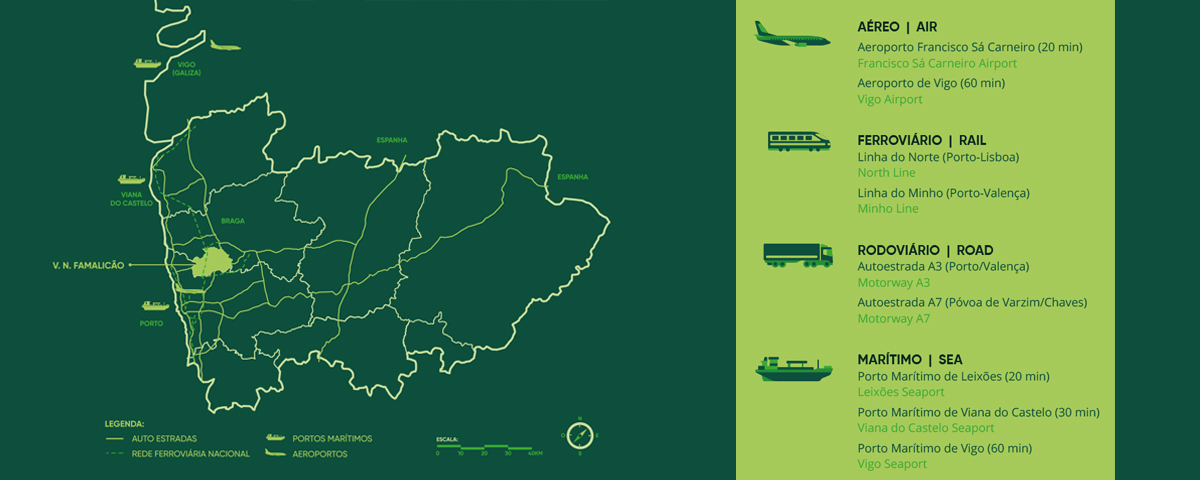 Famalicão is one of the biggest and
most dynamic municipalities in the country

600 thousand
inhabitants in four municipatities
Barcelos - Braga - Famalicão - Guimarães

3.6 millions
inhabitants north

6.5 millions
inhabitants Galicia and
Northern Portugal Euro-region

Source: INE, 2015


Vila Nova de Famalicão enjoys a privileged geographic position in Northeastern Portugal, between Porto and Galicia. It is a structural centre for the
North Portugal Region and stands out for its strong industrial and export features.

Vila Nova de Famalicão is in a relevant economic centre in Portugal. It has a complete and effective network of transport and communication infrastructures,
bringing raw materials and companies, production and markets closer together.