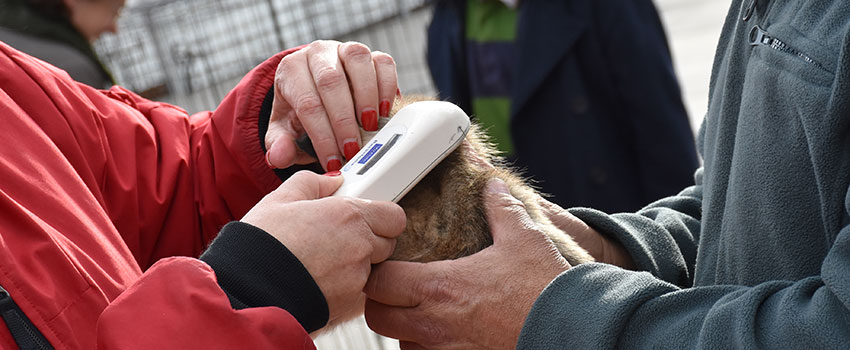 Friends in good health
2017
433 adopted animals

2018
541 adopted animals
The Animal Shelter is more than just a custodian and treatment of stray animals. It is associated with a set of veterinary services that are available to the general population. The services available, such as rabies vaccination and electronic identification of dogs and cats in the municipality, can be requested on the premises of the Animal Shelter or as part of the itinerant campaigns that are carried out for this purpose by the municipal services throughout the year in all the parishes of the municipality.


Adopt a special friend
People who adopt animals in the Famalicão shelter also receive a veterinary check for sterilization, in case the animal is old enough for that intervention and that is the wish of the new owner.

To promote the adoption, periodic campaigns are developed, both in the public space, with the presence of the animals, and in the digital space, with the disclosure of photos of the animals available. Those interested can also at any time visit the facilities of the Animal Shelter of Famalicão.
Veterinary Check
Famalicenses families with dogs or cats that do not have financial conditions for the medical-veterinary treatments of their pets can have access to a veterinarian check, created by the City Council of Famalicão in partnership with the Order of Veterinarians.

The "Veterinary Check" aims to create a network of primary medical-veterinary care for animals at risk, particularly with regard to vaccination, deworming and sterilization, as well as other treatments and 24 hour urgencies. Ten veterinary clinics in the municipality are associated to this partnership.

The veterinary check is also available to people who adopt animals at the Animal Shelter (CROA-"Centro de Recolha Oficial Animal") of Famalicão and the animal population itself resident in the CROA, namely in vaccination, deworming and sterilization to control reproduction.