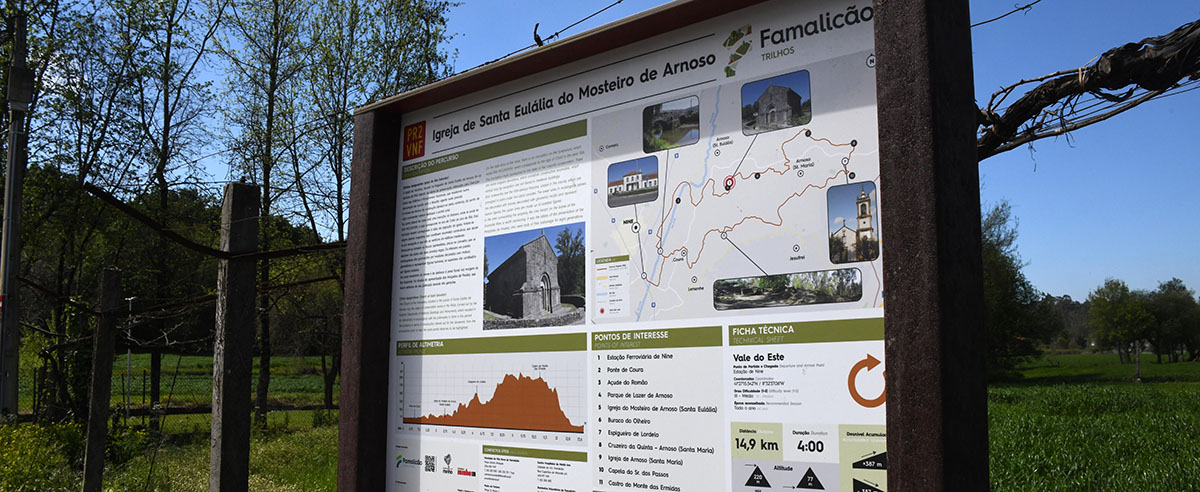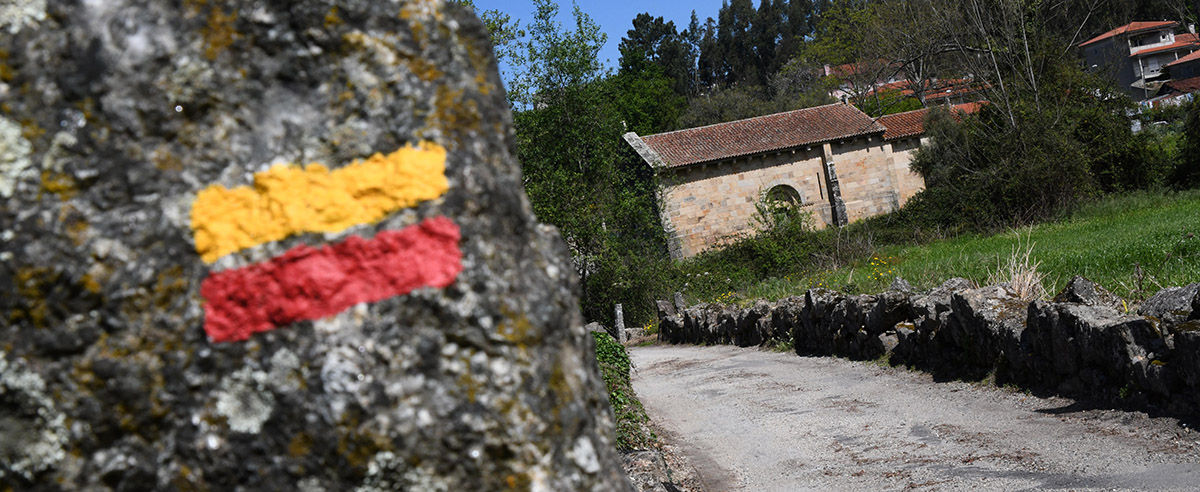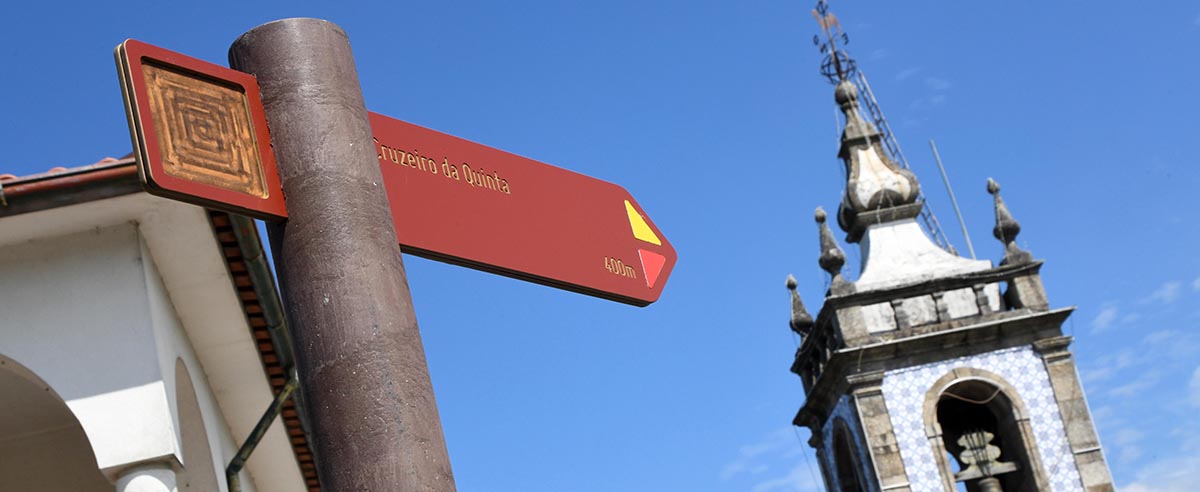 PR2 - VNF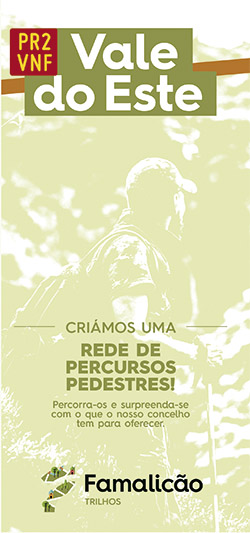 This route, framed between the towns of Nine and Arnoso, is based on the region's historical, religious, archeological and natural component, seeking to enhance the existing heritage for tourism. Aimed at the general public, the 14,9 km long route can start next to the Nine train station, or in the Leisure Park adjacent to the Arnoso Monastery.

The route is mainly developed in rural agricultural and forest areas. The route follows the slashing of cultivated fields between the valleys of the Este and Guisande rivers, visiting the Ponte de Coura, the Romanesque church of the former monastery of Arnoso, Buraco do Olheiro and the set of threshing floors and granaries of Lordelo, landscapes and representative elements of a very unique culture, with roots in the land and strong religiosity.

After passing the Cruzeiro da Quinta, which marks the beginning of the climb, and the chapel of Sr. dos Passos, you reach the top of Monte das Ermidas where you can enjoy the view and discover the Iron Age village of Castro do Monte das Ermidas, before returning to the starting point.
.
TECHNICAL SHEET
Start and Arrival Point

:
Estação de Caminhos-de-Ferro de Nine
Difficulty level

(1 to 5):
3
Recommended season:
All Year

Distance
:
14,9 Km
Duration:
04h00
Altitude:
220 m (máx.) e 77 m (min.)
Accumulated unevenness

:
+387 m | -387 m

Route/GPS:
Download kml file (optimized for PC)
Download gpx file (Optimized for Mobile)
See trail in Wikiloc website