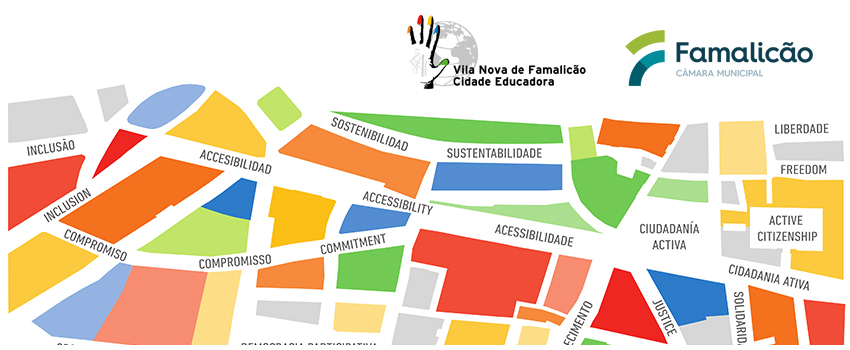 Vila Nova de Famalicão is an Educational City, belonging to the International Association of Educating Cities and the Portuguese Network of Educating Cities.

Educating Cities are aware of the potential of Education as a driver of social transformation and point it out as a vector generating well-being, coexistence, prosperity and social cohesion.

Equally, Educating Cities promote a lifelong vision of Education and strive to maximize the educational impact of their municipal policies, fostering citizen participation and inclusion through a focus on equity and human rights.

We are committed to a broad vision of lifelong education to maximize the educational impact of our municipal policies, rethinking the city as an inclusive, dynamic educational ecosystem in permanent dialogue with the people who inhabit it.
The Educating Cities are aware that the challenges that we face cannot be approached by means of unilateral and simple solutions, but they demand the articulation of spaces that accept contradiction and propose processes of knowledge, dialogue and participation as the best way of living together and with the uncertainty proper to our time, manifested in the preamble of the Charter of Educating Cities.

In Vila Nova de Famalicão, we share the conviction that betting on active listening allows us to strengthen community bonds, strengthen the feeling of belonging and ensure that all parties, each with their respective responsibilities, contribute actively to the co-construction of the educational city.
Learn more

about Educating Cities




Consult the website