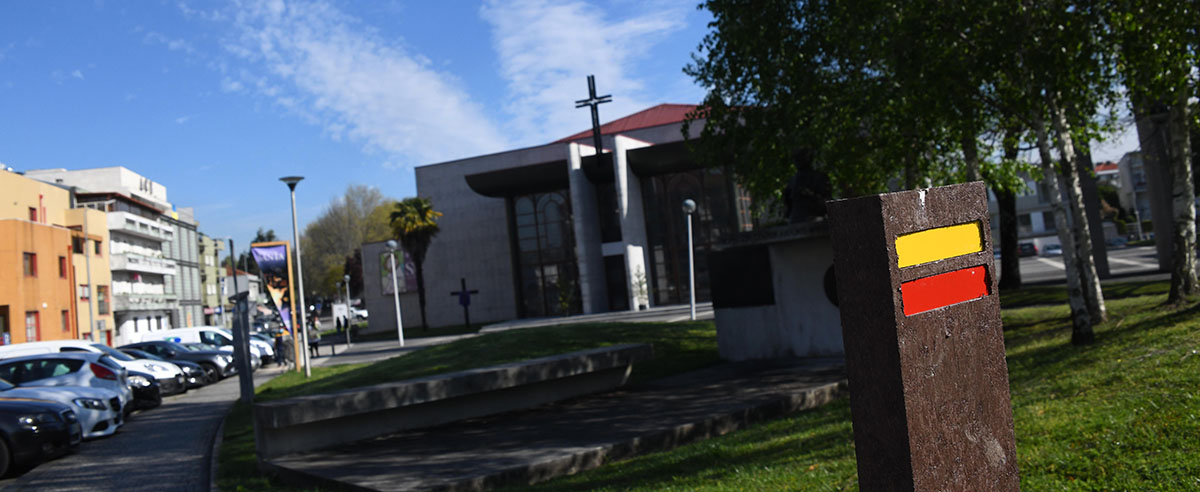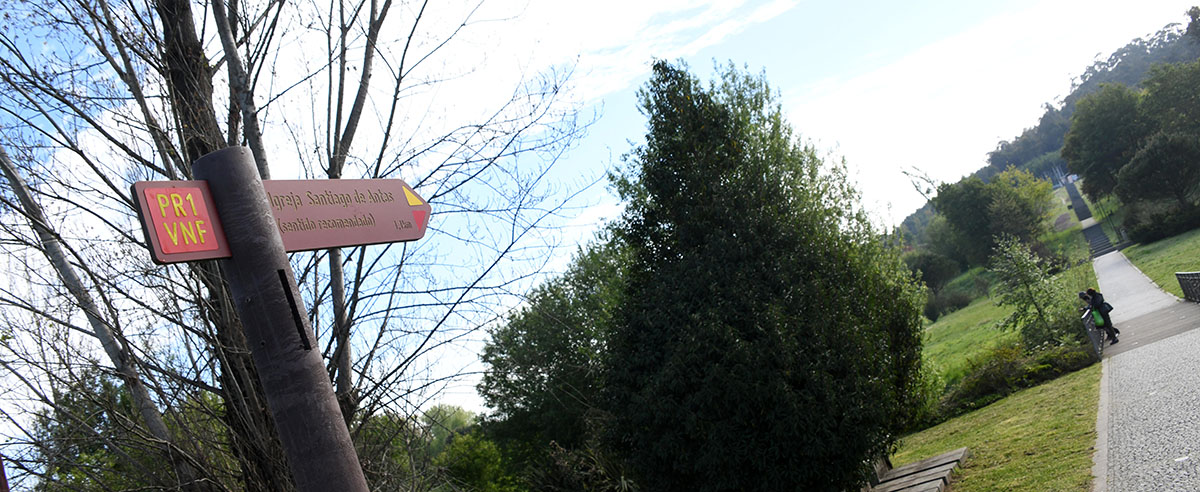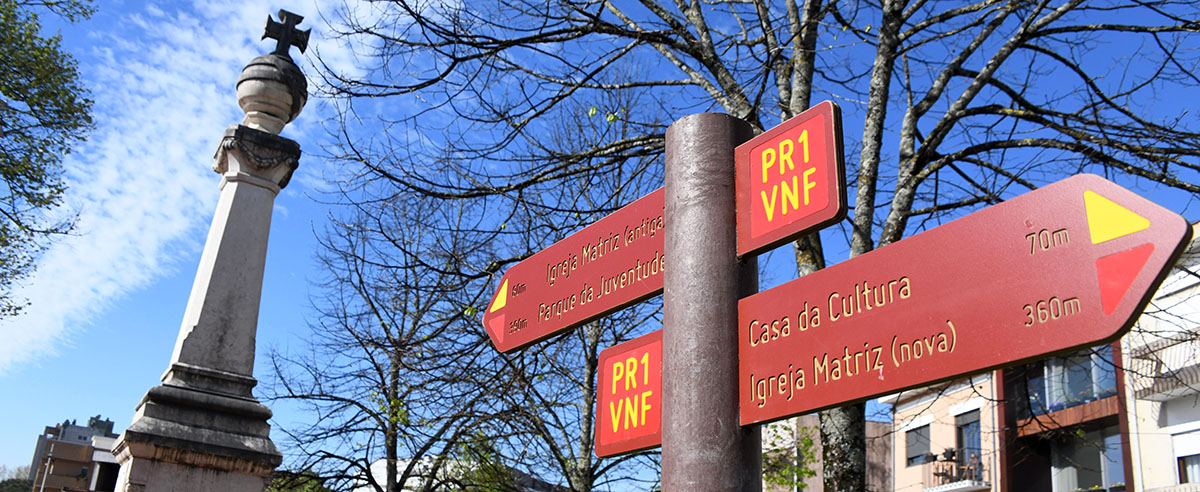 PR1 - VNF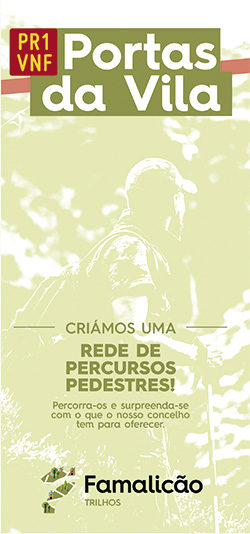 This route is intended for the general public and is based on the tourist appreciation of the region's historical and landscape component, emphasizing the religious, cultural and natural heritage that the route unites. Starting at Parque da Devesa, a privileged space for environmental education along the river Pelhe, the circular route extends along 17.5 km, mostly in an urban area.

Following the recommended direction (clockwise), the path takes you through various outlying locations, highlighting the passage through the Romanesque church of Antas and the ascents to Penedo da Moura and Monte do Facho or Santa Catarina, a panoramic location par excellence. Then begins a path tending to descent, crossing Brufe and Serrões to meet the eco-track that accompanies the visitor to the gates of Vila Nova.

The final phase of the route takes place within the urban center of Famalicão and includes passages through the main churches (new and old), Museum of Sacred Art, House of Culture, Paços do Concelho and Community Gardens before returning to the starting point at Parque da Devesa.
TECHNICAL SHEET
Start and Arrival Point

:
Parque da Devesa
Difficulty level

(1to 5):
4
Recommended season

:
All Year
Distance:
17,5 Km
Duration:
05h00
Altitude:
265 m (máx.) e 74 m (min.)
Accumulated unevenness

:
+525 m | -524 m

Route/GPS:
Download kml file (optimized for PC)
D
ownload gpx file (Optimized for Mobile)
See trail in

Wikiloc website