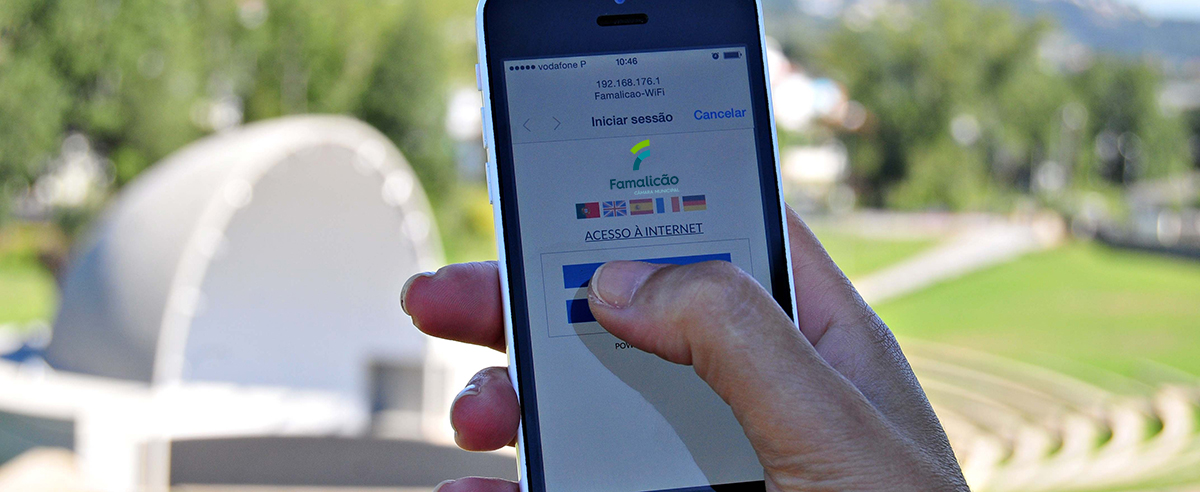 Famalicão Wi-Fi

You can now browse the internet, free of charge, in eight spaces in the city.

Activation of the Famalicão Wi-Fi network is ready and has a total of 17 hotspots, accessible 24 hours a day.

With the installation of the Famalicão Wi-Fi network, a new public support service is created. This service is one more reason for users to experience the public space intensely, which offers increasingly better conditions for people to enjoy it.

Access is simple. Just select the "Famalicão Wi-Fi" network and make a first registration, which will then be valid in the eight locations covered by the network.

Simple isn't it? So now register and browse at ease!

Locations:
 - Parque de Sinçães
 - Parque da Devesa
 - Estação Rodoviária de Famalicão
 - Parque D. Maria II
 - Praceta Cupertino de Miranda
 - Parque da Juventude
 - Praça 1º de Maio
 - Estação de Caminhos de Ferro

How to access?
On mobile devices, you must select the Famalicão WI-FI network.
At the first access it is necessary to register.

Registration
Registration is required and free.
Just a name and password.
You must validate the registration in your indicated email.
It is accessible from any device with Wi-FI technology.

Select the Famalicão Wi-Fi network, register and browse freely.

Downloads
Documentos disponíveis para download em formato PDF.
Data
Documento
Tamanho
Download
04/2023
Terms and Conditions
389 Kb
Download

PDF