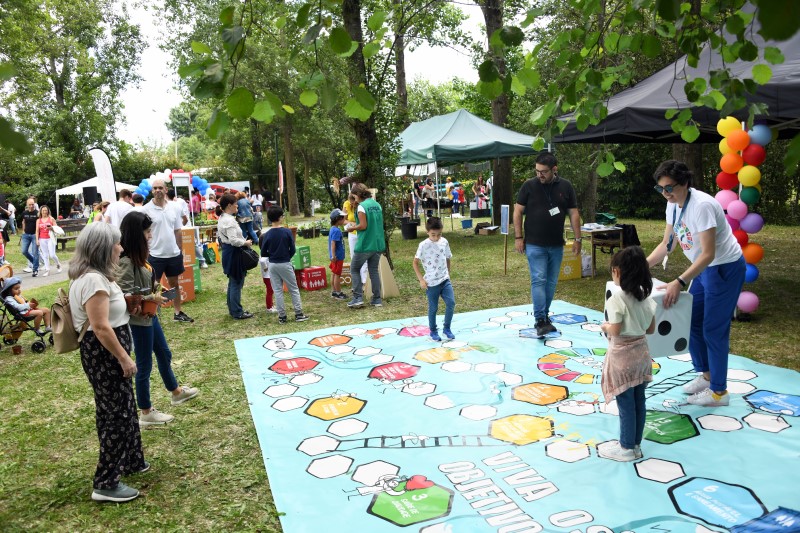 Family
Thousands of children visited "The Place of the Dream"
06-06-2022
Thousands of families visited "The Place of the Dream", in Devesa Park, as part of the celebrations of World Children's Day last Sunday. Among laughter and games, the boys and girls from Famalicão had fun in numerous educational, sports, artistic and recreational activities, developed by the City Council of Famalicão in partnership with more than two dozen local institutions.

The day was unforgettable for the youngsters, where there was no lack of crunchy popcorn that delighted the

most gluttonous

ones or dance steps in the open-air amphitheatre, performed by dancers from Famalicão's dance schools.

It is also worth mentioning that the "Solidarity Kit " campaign, promoted by HumanitAVE in partnership with the City Council of Famalicão, had a positive response, resulting in an important contribution to provide underprivileged boys and girls with school materials.

3965 readings