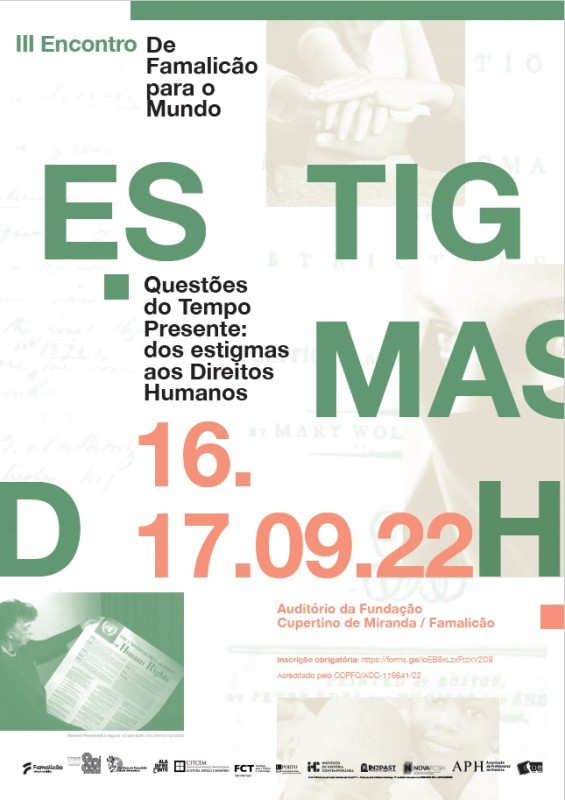 Education
Third meeting "From Famalicão to the World" takes place on the 16th and 17th of September
02-09-2022
The auditorium of the Cupertino de Miranda Foundation in Vila Nova de Famalicão will host on Friday and Saturday, September 16 and 17, the third meeting "From Famalicão to the World - Questions of the Present Time: from stigmas to Human Rights". 

Human rights, genocide, denialism, critical thinking or inclusion will be some of the themes approached, in a scientific, pedagogical and didactic way, by the several speakers invited for this initiative organised by the City Hall within the educational and cultural project "From Famalicão to the World: contributions of local history", promoted in partnership with the Transdisciplinary Research Centre "Culture, Space and Memory" of the Faculty of Arts of the University of Porto, the Institute of Contemporary History of the Faculty of Social Sciences and Humanities of the New University of Lisbon, the History Teachers Association and the Vila Nova de Famalicão Schools Association Training Centre.

The meeting is accredited with 15 hours for teachers of the subject groups 200, 240, 290, 400, 410, 530 and 600 and is open to the public, with compulsory registration through the municipality's portal until 13 September.
2061 readings