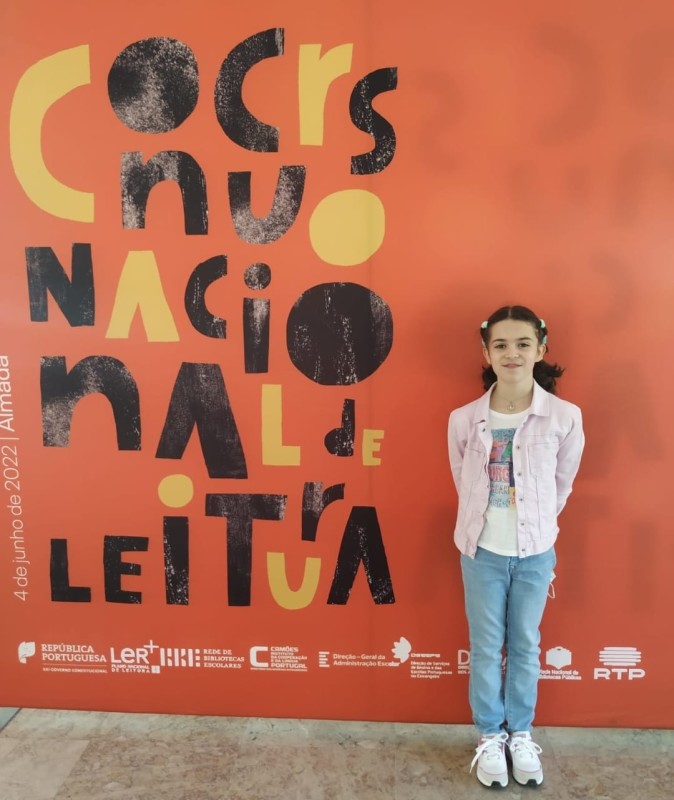 Education
Matilde Vilarinho Silva wins National Reading Contest
06-06-2022
With a brilliant performance on stage, Matilde Vilarinho Silva, a sixth year student at the Padre Benjamim Salgado School in Joane, won the jury of the National Reading Contest (CNL) in the national final of the programme held last Saturday in Almada, with her presentation and interpretation of the children's book Noa, by Susana Cardoso Ferreira.

Promoted by the National Reading Plan, the aim of CNL is to stimulate the taste and pleasure of reading, with a view to improving the command of the Portuguese language, reading comprehension and reading habits. In Famalicão, the programme, promoted by the School Libraries and the Camilo Castelo Branco Municipal Library, involved in its initial phase, in October last year, more than 500 students from the municipality's school groups. Matilde Vilarinho Silva stood out in all the phases and reached the national final, being the best and winning among the students of the 2nd. In Almada, the best pupils from the 2nd cycle of basic education were present at the national final of the competition.

The best students from the 2349 schools that participated in the 15th edition of the competition were in Almada.

3696 readings