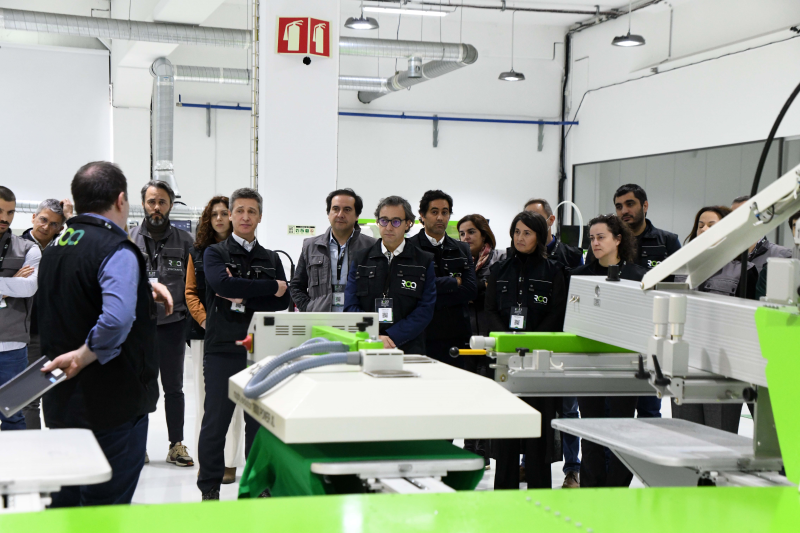 Economy
Municipal Project 'Innovation Mission' kicked off with a visit to ROQ
08-02-2023
ROQ, headquartered in the parish of Oliveira Santa Maria, was the company chosen for the start of the municipal project 'Mission Innovation 2023', an initiative that aims to strengthen ties between the business fabric and the entities of the Scientific and Technological System. The visit to ROQ's facilities held yesterday, February 7th, was the starting point of this 'mission' and counted with the participation of two dozen researchers.

Dedicated to the sale of machinery for the textile industry and present in over 80 countries, ROQ received the visit of researchers from several research centres and laboratories installed in the municipality, as well as institutions from outside the municipality which are developing projects in Vila Nova de Famalicão, who heard from the company's managers the main challenges and opportunities in research and innovation, in areas such as sustainability, energy efficiency, process optimization, microelectronics, health and safety at work.

This visit marks the start of the 'Innovation Mission 2023', which aims to promote the transfer of knowledge and technology between companies and researchers, in order to generate contributions to problem solving, value creation and increased competitiveness of the famalicense business fabric.
1379 readings