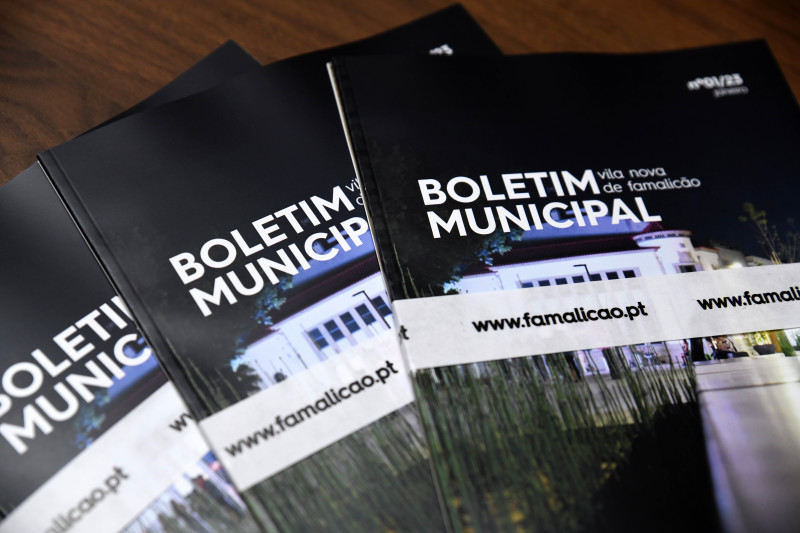 Today
Municipal Bulletin summarises "intense and gratifying work
28-12-2022
The new edition of the Municipal Bulletin has already begun to be distributed for free throughout the municipality of Vila Nova de Famalicão. The publication, the first of 2023, has as main themes the new Urban Centre, the project 'Famalicão MadeIN', which celebrated eight years of existence as well as municipal initiatives in the scope of energy efficiency, animal defence, housing and education, and a 'Look with History' about the tile panels of the Cupertino de Miranda Foundation.

"It is just a summary of an intense and gratifying daily work that we develop for the benefit of Famalicão", as it is possible to read in the editorial signed by the Mayor, Mário Passos. "Governing should also be an act of sharing", adds the mayor, stressing that the contents reflect "concrete dynamics for concrete people".

Similarly, to the last editions, this newsletter also has a separate issue, this time dedicated to the Museums of Famalicão. A special supplement that succinctly describes the eleven museological units and visitable collections that make up the Museum Network of Vila Nova de Famalicão.

With a print-run of 25 thousand copies, the Municipal Bulletin is being distributed throughout the entire territory of Famalicão. Besides the physical format, it is also possible to consult it in digital format at: https://issuu.com/municipiodefamalicao/docs/boletim_municipal_janeiro_2023 .
1348 readings