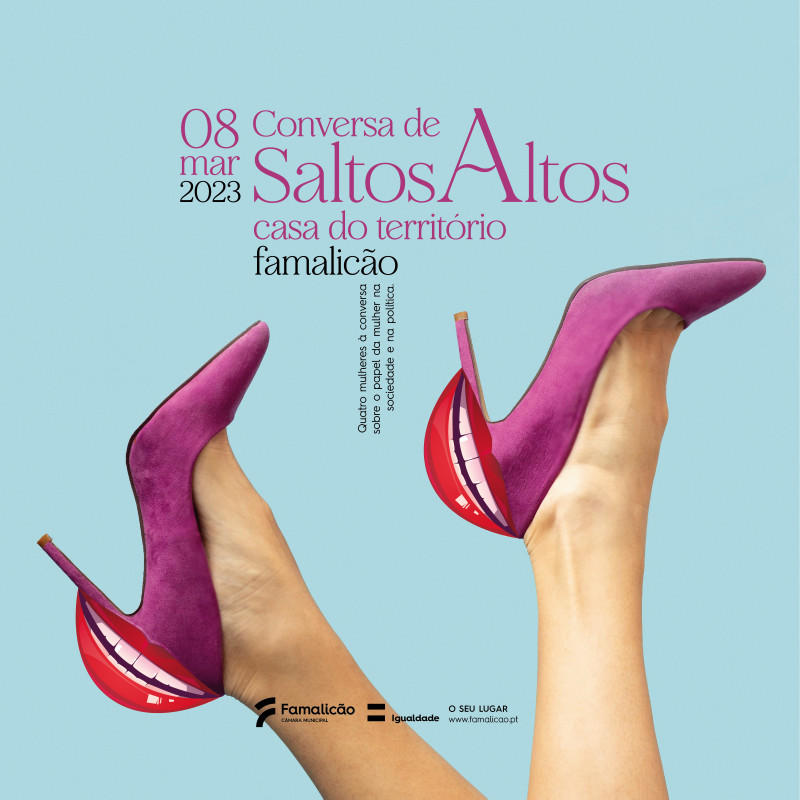 Today
Famalicão marks International Women's Day with a "High Heels Conversation"
03-03-2023
Next Wednesday, March 8, the municipality of Vila Nova de Famalicão will mark International Women's Day with a "High Heels Conversation" that will bring to debate the role of women in society and in politics.

The initiative, which will count with the participation of the councilwoman of Equality of the municipality, Sofia Fernandes, will take place in the auditorium of the Casa do Território, starting at 20h30, and will join the conversation with the four women who, in the municipality, assume the leadership of a Parish Council - Estela Veloso (UF Calendário and Famalicão), Judite Costa (Vilarinho das Cambas), Cláudia Araújo (Riba de Ave) and Liliana Ribeiro (UF Carreira and Bente).

The conversation is open to the community and will be moderated by Raquel Azevedo, a teacher from Camilo Castelo Branco Secondary School.

It should be remembered that the International Women's Day appeared at the end of the 19th century and beginning of the 20th century in the United States and Europe, in the context of women's struggles for better living and working conditions, as well as political and economic equality. In December 1977, International Women's Day was adopted by the United Nations to remember women's social, political and economic achievements.
1142 readings