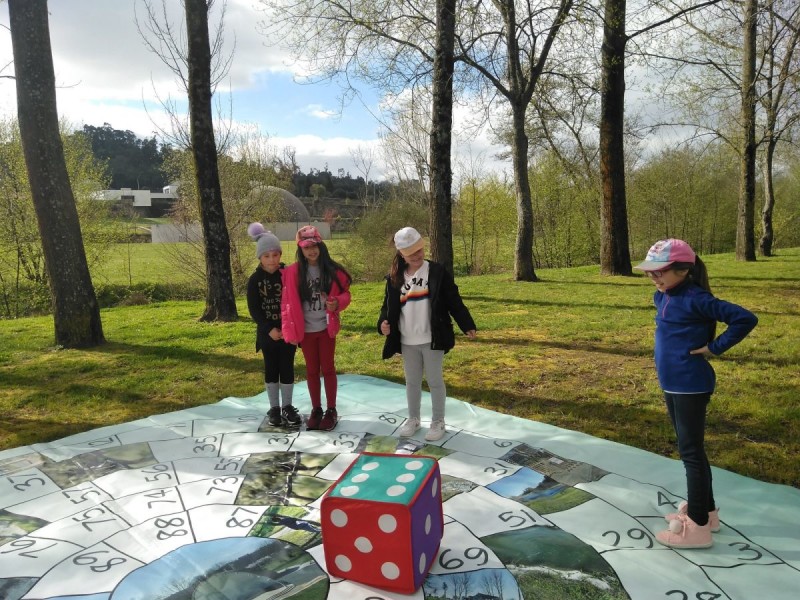 Environment
Devesa Park with activities in the Easter holidays
10-03-2023
The Devesa Park will have, from 4 to 13 April, free educational and cultural activities aimed at young people aged from 3 years. The 'Easter Holidays in the Devesa' takes place during the Easter holidays, and includes a set of educational and recreational activities aimed at contact with nature outside the park, as well as indoor dynamics oriented to the exhibitions of the Casa do Território.
Directed mainly to schools, associations and ATL of the municipality, the program activities are also open to families and are subject to scheduling and prior registration via email
sedevesa@famalicao.pt
.
"Devesa Game", a playful activity about the Devesa Park, "Animals on the Loose" and 'Geology and the Park', activities related to environmental awareness and science, and 'DevesArte' and 'Des(arranj) as Ideias', dynamic oriented to cultural awareness and art, are the proposals of the program that can be found on the website of Parque da Devesa in www.parquedadevesa.com.
More information about the program ''Easter Holidays in the Devesa" can also be obtained from the Educational Services of the Parque da Devesa, by phone 252 317 200.
1526 readings