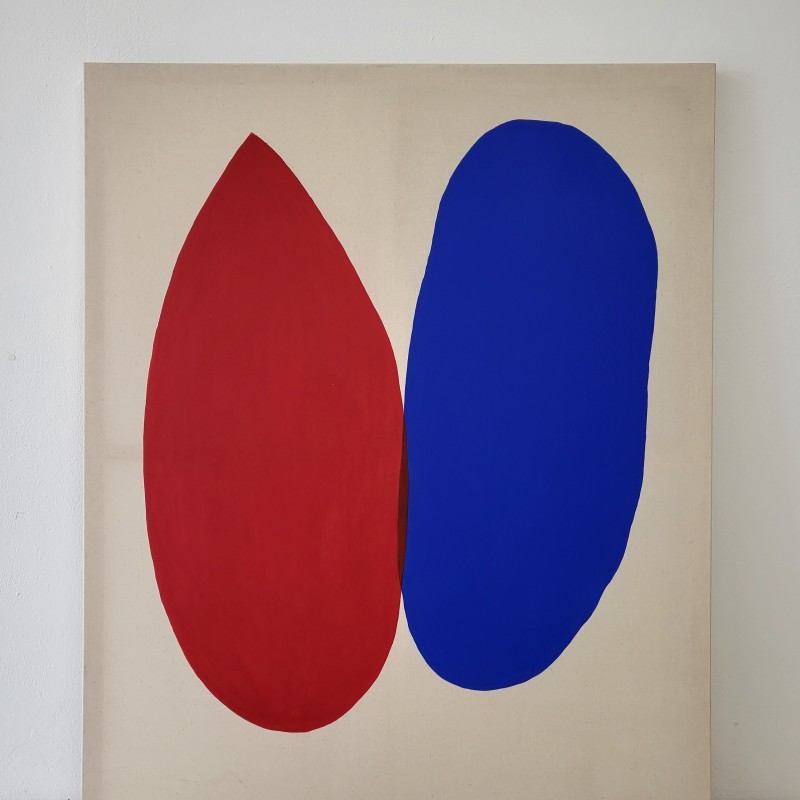 Culture and Tourism
Soledade Malvar House-Museum welcomes the artwork of Marta Rosmaninho
23-03-2022
The Soledade Malvar House-Museum continues its purpose of promoting artistic talents in its gallery, this time receiving the art of Marta Rosmaninho. The inauguration of the exhibition "Forms of Thoughts" takes place this Saturday, 26 March, at 15h30, and the exhibition will be open until 30 April.

"The Forms of Thoughts" is a solo exhibition where three paintings are gathered, which give shape to abstract thoughts. The forms and colours emerge, over a period, in the artist's thoughts, Marta Rosmaninho, provoking a certain restlessness. The materialization of these abstract forms happened on canvas, where the crossing of colours and the limits of paints are studied.

The artist Marta Rosmaninho graduated in 2017 in Fine Arts-Sculpture, by the Faculty of Fine Arts of the University of Porto, where she concluded, in 2020, the Master in Fine Arts-Intermedia. In her artistic career, the organisation of the exhibition ENTRE[]TANTO stands out, which counted with the participation of all the Master in Visual Arts students, from the classes of 2018/2019 of the aforementioned faculty.

The gallery of the Soledade Malvar House-Museum is open from Tuesday to Friday, from 10h00 to 13h00 and 14h00 to 17h30, closing on Mondays, weekends and public holidays. The space is located at 25 de Abril Avenue, in Famalicão.

4904 readings