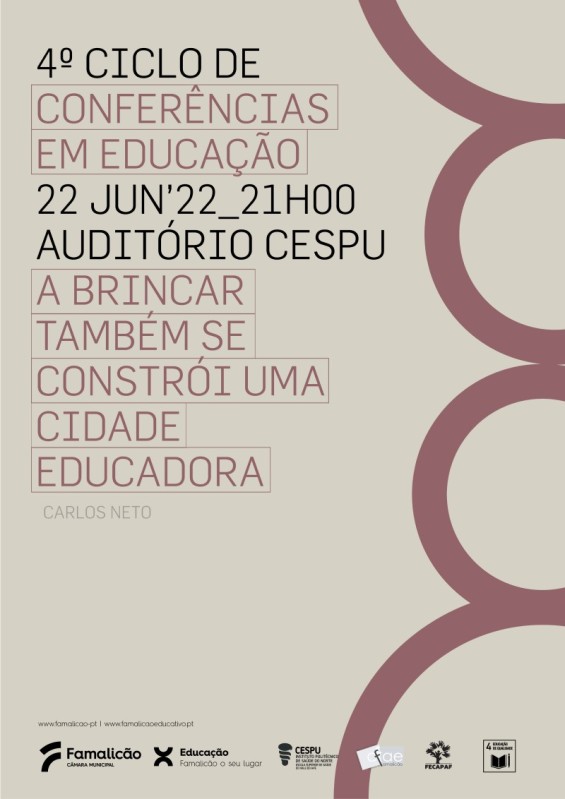 Education
Debate about schools as a place to play
09-06-2022
"Playing is also the way to build an Educating City" is the theme for reflection in another "Conference on Education", which has as guest Carlos Neto, full professor of the Faculty of Human Kinetics of Lisbon. The debate will take place in the CESPU auditorium at 21:00 on June 22 and inscriptions can be made here.

Carlos Neto will share the work he has been following in the Portuguese Educating Cities Network with the Play Group, of which the City Council of Famalicão is part, and his vision that "the school and the playgrounds have to be a space for play, while society does not organize itself to provide the younger ones with more outdoor time and more interaction with the families".

The initiative is part of the 4th Cycle of Conferences on Education, promoted in partnership between the City Council, the Famalicão Council Federation of Parents' Associations, CESPU - Cooperative of Polytechnic and University Higher Education and the Training Centre of the Vila Nova de Famalicão Schools Association.

4144 readings